5th April has now passed and so if you haven't done so already it's time to complete your end of year payroll submission, thanks to Real Time reporting most of the hard work should already be done and so your payroll year end should be straight forwards, as explained in the flow chart below.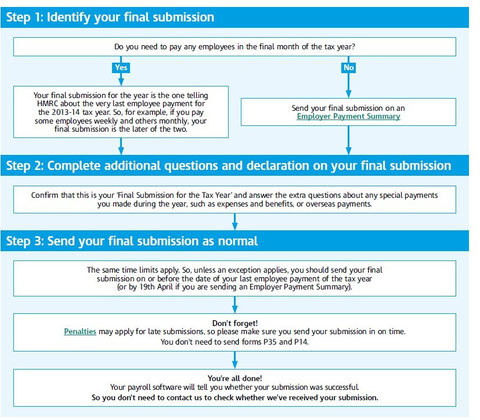 Key Dates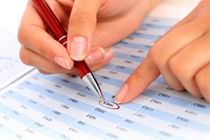 19th April 2014 – Deadline for Payroll Year End Return to be submitted to HMRC
31st May 2014 – Deadline for distribution of P60's to employees
6th July 2014 – Deadline for submitting expenses and benefits annual return forms (P11D's & P9D)
19th July 2014 – Deadline for payment of Class 1A NIC's (22nd if you are paying electronically)
Moving onto 2014/15
At first glance it would appear that things should carry on as normal for the next tax year, but key things to thing about are:
Director owners pay – If you are utilising your national insurance allowances, then you need a pay rise from £641 to £663. Or if you are a director only company contact us to find out how you could save more tax by having a larger salary.
Don't forget to claim your employers allowance, this is a £2,000 reduction in your Employers National Insurance bill.
HMRC are now going to charge daily interest on unpaid PAYE in year rather than the old system of charging the interest at the end of a tax year.
Even if no PAYE/NIC is due you still need to notify HMRC no payment is due, otherwise they will send you an estimated bill.
From 6th October 2014 it is vital that you make you real time payroll submissions on time as the suspension on late filing penalties for real time will be lifted.
Summary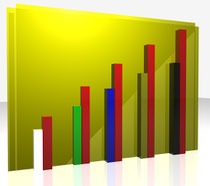 Thanks to real time reporting payroll end of year is a lot simpler than ever before, but there is still a lot to think about and one little error can still result in a penalty from HMRC. We deal with payroll every day and so are more than happy to help anyone, so why not contact us to see if we can improve your payroll system.