As accountants we like to keep an eye on HMRC publications, over the last few months we have made some interesting observations about the approach HMRC is taking towards communications.

Videos

We are big fans of Videos, and there are now several you tube videos produced by HMRC available, although some of these are in accountant speak, we have been impressed with some others. Our favourite is how to submit a VAT return online.
Twitter

HMRC are trailing a system where anyone can tweet @HMRCcustomers with a question and they will try and answer. Obviously they can't deal with specific questions this way, but we have tried it out with general questions and we like it. No time on hold, quick response and concise have to mean this is a good way forward.
Webinars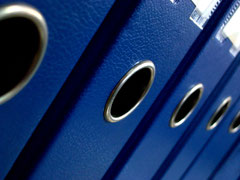 HMRC are providing regular webinars that mainly help small businesses, we really like these because they are short and straight to the point. We are currently using these as a good way for our Apprentice to understand a variety of tax situations.
Help and education emails
Anyone with a HMRC gateway account can sign up for these and we love them. Normally they list 4 or 5 items and we find them really useful for finding out about new initiatives like above and as a general top up on obscure rules.
Contact Us
If you have any questions as a result of using one of the above methods to deal with HMRC please feel free to contact us for a free chat.