A recent survey showed that eight out of ten customers would stop using a business if it didn't pay the NMW.
---
what is the national minimum wage?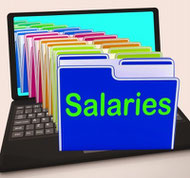 Age group              Current rate (from 1 Oct 14)          
   21 and over                                £6.50
   18 to 20                                       £5.13
   16 and 17                                    £3.79
   Apprentices*                              £2.73
*This rate is for apprentices aged 16 to 18 and those aged 19 or over who are in their first year. All other apprentices are entitled to the National Minimum Wage for their age.

---

Rogue employers who do not pay their workers the NMW will face an increased penalty of up to £20,000 as part of a government crackdown.

Employer's names may also be published if they do not stick to these rules.
What are the penalties?
---
where do i get advice?

The rates are usually updated every October, so the current rates apply from October 2014.

For any advice on the tax changes please contact us.
---